The Duo Affetuoso is composed of two musicians, Philippe Pachet, clarinetist and Marie-Claude Werchowska, pianist, united by the passion for music and by life recently.
Working as a couple is not always necessarily "idyllic" but affection and tenderness always return like a blue sky after the rain, and allow the performance of interpretation.
Marie-Claude Werchowska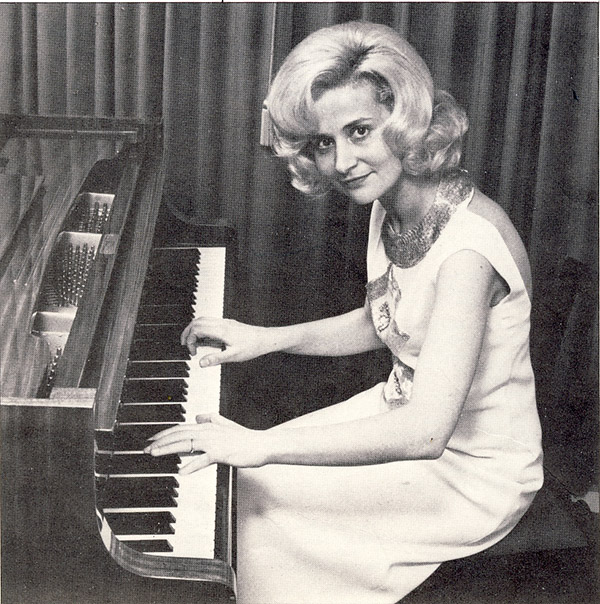 Born in Toulouse, Marie-Claude Werchowska studied at the Conservatoire National Supérieur in Paris, where she was awarded first prize in piano (with Lucette Desclaves) and first prize in chamber music (with Fernand Oubradouss). She perfected her skills with L. Fourestier, Marguerite Long, P. Barbizet and V. Perlmuter.
The prize awarded by the Fondation de la Vocation de France enabled her to perform with the Orchestre des Concerts Lamoureux at the Gaveau hall. In this concert, she played the concertos of Beethoven, Liszt and Jean Riviere – the composer and composition professor at the Paris Conservatoire, who was present at the concert and the wrote : "Marie-Claude Werchowska was not afraid to include in her programme three stylistically different concertos, which she played in a masterful fashion. Without the slightest doubt, a brilliant career awaits her."
As a soloist with Radio-France, she has performed with great orchestras, both in Paris (at the Salle Pleyel, the Maison de la Radio, the Théâtre des Champs Élysées) and in other principal cities of France, either in recital or as a soloist.
She has also toured abroad many times: in Belgium, where she played in concert with all of the great orchestras of this country, in the Netherlands, Luxembourg, Great Britain, Canada, Guatemala, Senegal, Israel…
Needless to say, she has a special sentiment for Poland. She has given recitals in Chopin's home in Zelazowa Wola, as well as in Warsaw, Cracow, Lancut, Tarnow and Lodz, where she conducted a master class for pianists at the Academy of Music.

She has played under the baton of such conductors as Serge Baudo, Louis Fourestier, Marcel Couraud, Tony Aubin, Jose Serebrier, Enrique Jorda, Georges Octors, Jean-Claude Casadesus, Charles Dutoit, Pierre Vigneron and Stéphane Cardon.
Apart from her career as a performer, Marie-Claude Werchowska is active as a teacher. She has obtained the Teaching Certificate in Piano. She has taught the piano at the Royal Conservatory in Brussels and currently she teaches at the Douai Conservatory.
Marie-Claude Werchowska has made four CD recordings: the music of the Russian Group of Five, the piano works of Karol Szymanowski, a recital of Belgian music, and Polish mazurkas.
She is strongly attached to her Polish roots. In 1999 she founded the French-Polish Cultural Association in Douai, which organizes the annual festival, of which she is the artistic director.
In 2010 took place the 10th edition of the festival, which coincided with the bicentenary of Chopin's birth. On this occasion, Marie-Claude Werchowska invited many artists from Poland, and herself accepted, in turn, several invitations to give recitals of Chopin's music in France, Poland and China.
For her action as President of the Franco-Polish Festival of Douai, she received the Order of National Merit and the Order of Polish Cultural Merit.
She moved closer to Toulouse her hometown in May 2017 and lives in Muret where she continues her musical activities, mainly in duet with her husband clarinetist. It is in Muret that they produced their last CD entitled "Duo Affetuoso" and presenting composers exiled because of the Second World War.
Philippe Pachet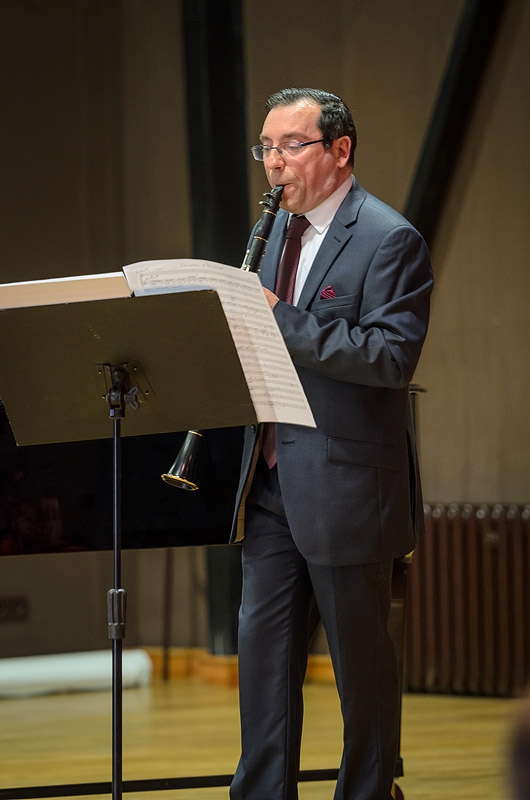 After having obtained his First Prize and Honorary Award in clarinet performance at the Conservatory of Versailles, Philippe Pachet studied with Guy Dangain and Rolland Simoncini, soloists of the National Orchestra of France, and earned his "licence de concert" in 1975.
He was a clarinetist of the Musique de la Police Nationale for seven years, at the same time perfecting his skills with Claude Desurmont, soloist of the Orchestre de Paris. He is a winner of first prize of the city of Paris. Since 1982, he has been teaching at the Conservatory of Douai, in the north of France.
—
Philippe Pachet débute la clarinette à l'âge de dix ans à Monfort-l'Amaury (Yvelines).
Il poursuit ses études avec Marcel Defrance, clarinettiste au sein de la prestigieuse Garde Républicaine puis au Conservatoire National de Région de Versailles dans la classe d'Henri Dionet, clarinette solo de l'Orchestre de l'Opéra de Paris, et suit en parallèle les cours de Jean Louchez pour la musique de chambre.
Après l'obtention des Premiers Prix de clarinette et de musique de chambre ainsi qu'un Prix d'Honneur de clarinette. Après un cursus avec Guy Dangain, soliste de l'Orchestre National de France et professeur à l'école normale de musique de Paris puis avec Roland Simoncini, co-soliste à l'Orchestre National de France, il obtient sa licence de concert puis rentre à la Musique de la Police Nationale où il restera de 1975 à 1982. En 1980, il obtient un Premier Prix de la ville de Paris ainsi qu'un Prix de Perfectionnement. En 1982, il obtient le Certificat d'Aptitude à l'enseignement et succède à Claude Wartelle pour le poste de professeur au Conservatoire à Rayonnement Régional de Douai.
Par ailleurs, il participe régulièrement aux concerts de la Société des Concerts du Conservatoire qui deviendra par la suite Musique à Douai sous la direction de Pierre Vigneron, à plusieurs sessions de l'Orchestre de Douai sous la direction de Stéphane Cardon ainsi qu'à différents ensembles (Ebène en Picardie, Music à Plus, Octuor à Vent)
De plus en plus attiré par la musique de chambre, il forme avec la pianiste Marie-Claude Werchowska, son épouse, un duo et décident d'aborder ensemble le répertoire, riche et varié,  pour clarinette et piano.
Dans le cadre des "Jeudi de la Musique" de l'Université d' Anchin, le 9 février 2017, Monsieur Philippe Pachet et son épouse Marie-Claude Werchowska furent invités à donner une Conférence-Concert sur le thème: Les origines de la clarinette et son évolution de Mozart à nos jours.
Il habite actuellement à Muret et poursuit dans la région sa carrière de clarinettiste (ensemble de clarinette d'Occitanie) et d'enseignant.